Learning environment
About our Academy

Classroom seminars take place at our headquarters in Lüdenscheid. The building has seminar rooms, a white lab, a black lab and an automation lab. The special thing about it, each room offers you new possibilities. You will put theory directly into practice and experience results live. We make sure that your seminar participation is an exciting experience, practical and manufacturer-neutral. All training rooms offer a pleasant room climate and are equipped with ergonomic chairs. Our atrium offers you plenty of space during breaks and is the heart of our building.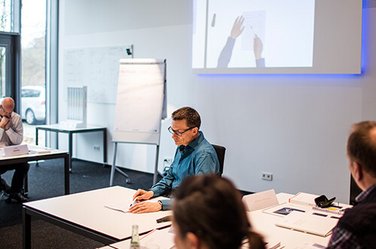 White lab

Seminars on the subject of light, lighting design and lighting technology take place in our white laboratory. The lab has a height-adjustable ceiling (1.10 m to 4.50 m) equipped with luminaires and lamps from various manufacturers. Using these products, we can demonstrate lighting applications during the seminar, experience effects and impact live and evaluate the results together. Tables and ergonomic chairs are available for the theoretical part.
Automation lab

Seminars in the area of smart building take place in our automation lab. Devices from various manufacturers are available to each participant for practical exercises. The theory is also taught here in a practical manner.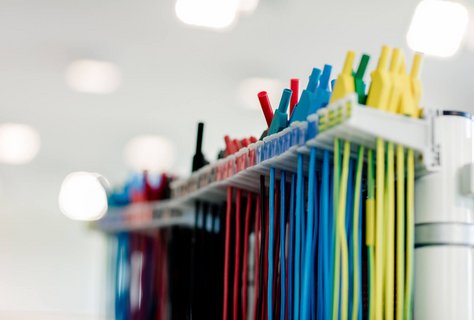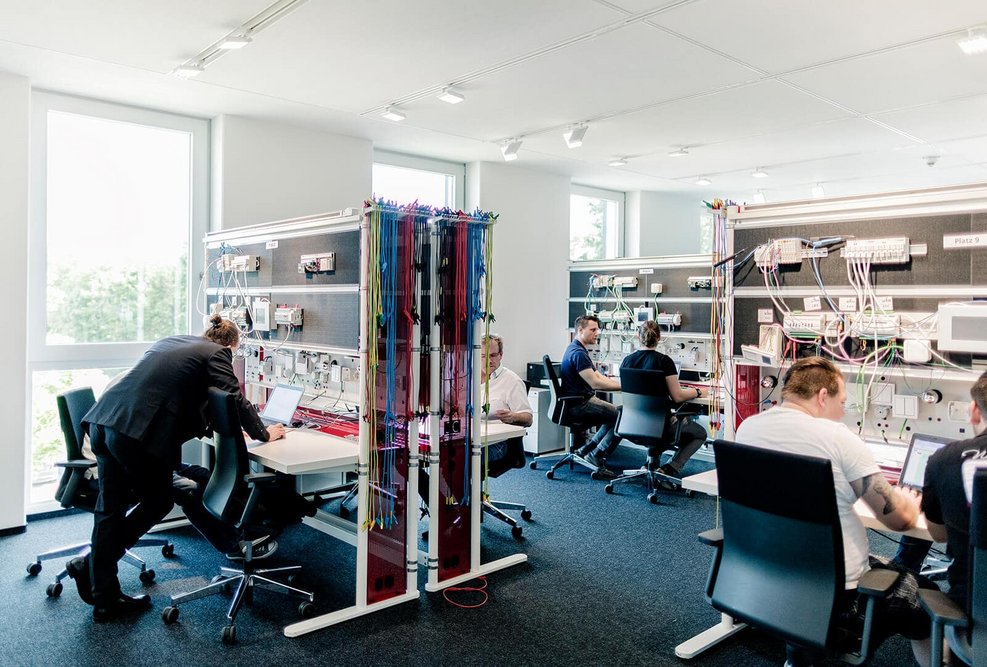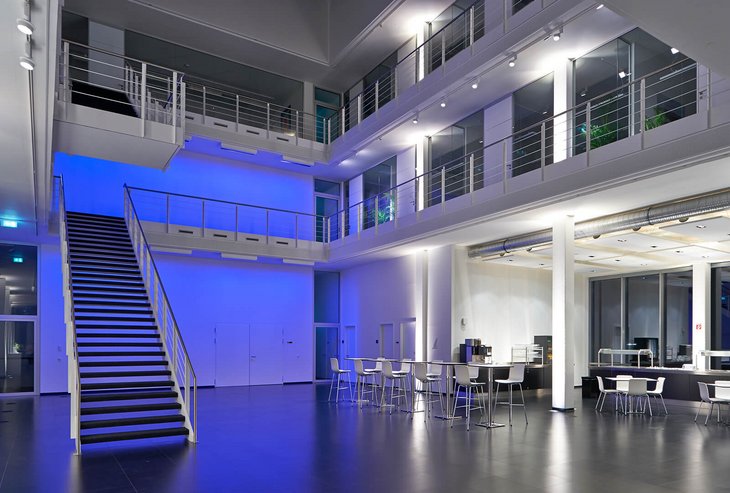 DIAL building

You will spend your time in our energy-efficient building in Lüdenscheid. You can use WiFi free of charge during the seminar. Our headquarters is fully automated, the architecture and overall technical concept designed by us. The building's functions can be operated via PC apps. The office lighting is based on the Human Centric Lighting concept - the light adapts to people's biological daily rhythms. The focus is on the user, his needs and his comfort. We have been using a solar system since 2022 and enjoy many hours of sunshine a year.

Learn more
Atrium

Our atrium is ideal for seminar breaks. Here you can enjoy fresh fruit, various types of coffee and tea, cocoa and cold drinks. For lunch, we offer a buffet with a variety of dishes, salads and desserts. The cake in the afternoon will fortify you for the rest of the seminar day. In the atrium, there are plenty of seats or bar tables so that you can comfortably talk with other participants and the trainers. When the weather is nice, you can enjoy the food and drinks on the adjacent terrace.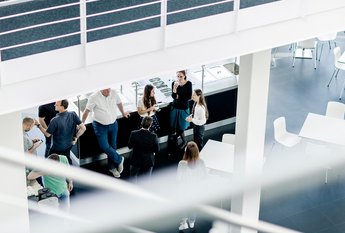 Parking & Arival

You can park around the building free of charge. Whether by car, electric car or camper van, there is enough space for everyone. You can also connect your electric car to our charging stations. The car park is closed by a barrier at 10 pm.

Are you travelling by train?
Then you are only a few steps away from us, DIAL is within walking distance from the station.